OWNED by A Bernese Mountain Dog Shirts
I said I would create more tshirts so… I recently added those designs, OWNED by a Bernese Mountain Dog. Something simple that asks the question Who owns who? 😉 There are 3 variations for the print colors:
black and white,
grey and orange,
white and orange.
Also some variations in the shirt color choices, because darker or brighter prints look better on some colors. And finally each design is available on men's tees , women's tees and hoodies.
Here are some example for each design. Click on the images to see all colors and styles.
Black and white print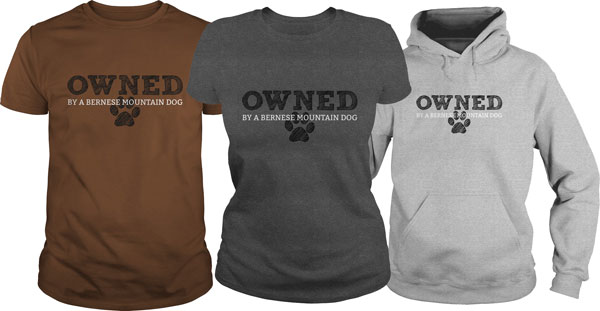 White ad Black print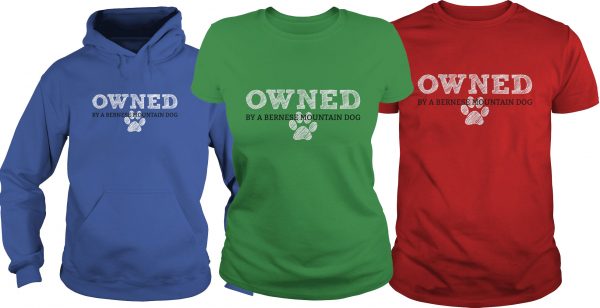 If you want to see all styles, visit http://ilovebmd.com/shop