Bernese Mountain Dogs Shirts – New!
Hey all you beautiful people and BMD lovers, hope you're going great! I was thinking about designing new Bernese Mountain Dogs shirts. I actually started, I enjoy doing that.
The last – and only to date – shirt I created was over 2 years ago. It was done with the Teespring platform. And because of how they're built, I had to offer it as a time limited offer. Indeed, the shirt had to sell at least 10 copies before they actually printed it and then ship to you.
So for more convenience, I've created 2 new designs and uploaded those on Sunfrog. No time limit, printed on the first order, no waiting 😉
And I'd actually LOVE to hear what are YOUR ideas, so I could design those too. Tell me what you'd like to see and read. I already have few ones in mind that I'll share with you here and on Facebook. Use the comments box below this post to tell me your shirt ideas.
In the meantime, here are the new Berner shirts designs I've been working on.
New Bernese Mountain Dogs Shirts Designs
Peace, Love, Bernese Mountain Dogs shirts. Did you notice? The peace and love symbol mimic the markings of Berners. Plus, peace and love are truly values we can attribute to our awesome furry friends. Click the image to see the design on ladies, guys, and hoodies shirt.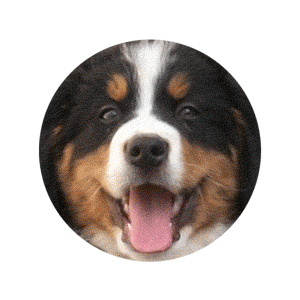 Life is Better with a Berner. Ain't that true!? Of course, and I'm absolutely not biased 🙂 Exists in ladies, guys and hoodies shirt AND 5 colors available 😉 Click the image to see them all.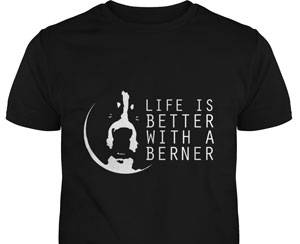 If you want to reach the collection home page (this is where I'll add more Bernese Mountain Dogs shirts in the future) and choose the shirt you want (styles, sizes and colors can then be selected on individual product pages), then go to the Shop now!