Bernese Mountain Dog Gifts For Berners Owners and Lovers
Christmas is now getting very close and we – Berners Owners – will share some sweet moments with our families, and beloved dogs. They make us happy every day of the year and that special occasion is another opportunity to show our passion for them. Here's a little selection of gifts for bernese mountain dogs owners (some you already have seen on FaceBook and I know you love them).
Bernese Mountain Dog Gifts
The Mountain Bernese Mountain Dog T-shirt (Adult and Kids)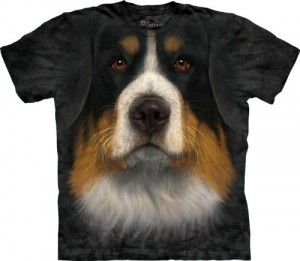 The Mountain has many big animal face T-shirts and a lot of dog breeds you can choose from. Of course BMD is our favorite. I can assure you the quality of these shirts is really, really high. I have bought several last year as gifts and the BMD shirt didn't exist at that time! I think it was a new product for 2013. Anyway, if you get this one you definitely will not be disappointed, the printing is just awesome.
Sizes range from S to 5XL for adults and S o XL for kids!
Click here to buy from Amazon 😉
Happy Dog Box
Now this is really for your pet only 😉 One super cool bernese mountain dog gift, and any other dog actually. Great treats and toys from great brands. It's a subscription based program and you can actually decide for how long you want to receive your Happy Dog Box. And yes, if you want to try it, you can just subscribe for one month, no renewal 😉 You may also choose  to "Give as gift" if you know a dog owner friend. Very cool idea. $25 per month, $21 if 6 month, and free shipping on all plans!
With Happy Dog Box you will:
Discover hard to find goodies,
Get big discounts over retail prices
Receive personalized stuff for the size of your dog
And I think you can still get one month of treats FREE (act fast before it expires) 😉 Click here to find out more!
Pure Country Pet Blanket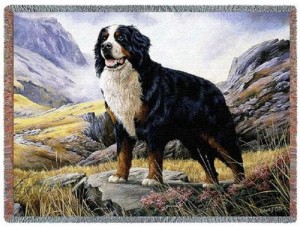 This is certainly the most awesome pet blanket I've ever seen. Okay maybe I'm biased but really this high quality product is really beautiful. When it was posted on our Facebook page it received really nice comments, so I thought it was pretty obvious to feature it again.
You MUST get it here 😉 (or maybe see this other one)
Stickers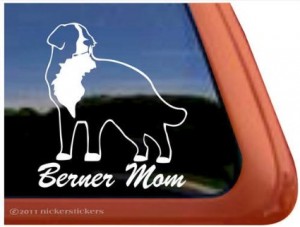 We know you loved those so in case you want to show your love, those are perfect:
Sign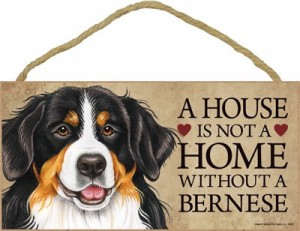 A house is not a home without Bernese Mountain Dog (5″ x 10″ Door Sign)
This one is quite famous too now, you may also see some other versions very close to this one if you look aroung on Amazon. But I like this one.
Update!
Don't know how I have missed this…
Calendars
The new year 2014 is coming so maybe a new calendar. We had a BMD 2013 calendar and I didn't even thought about adding a 2014 in the list. So here are 2 that you may be interested in (almost the same price but one is a 18-month 🙂 )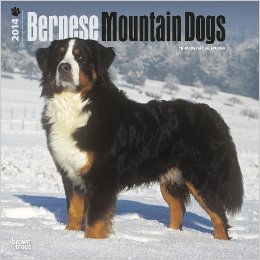 This was just a quick selection of Bernese Mountain Dog gifts for all of you BMD lovers and owners, hope you like it and it helps you to get gifts for yourself and your dog 😉